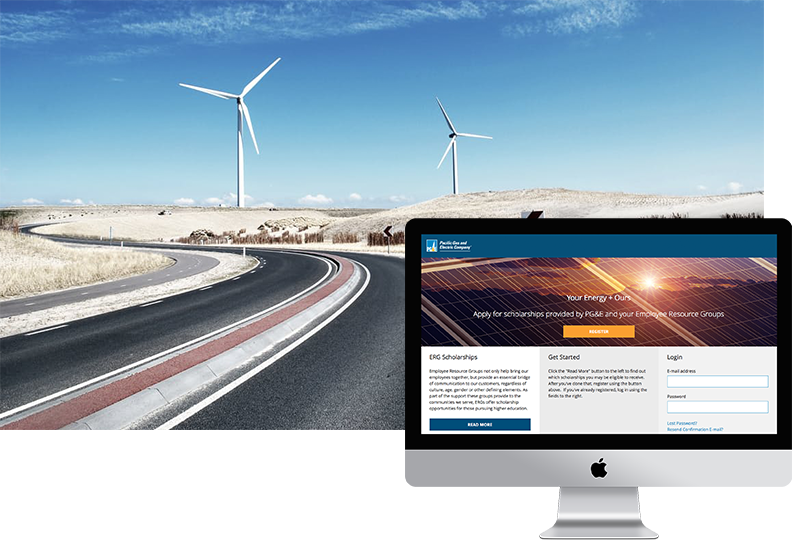 Providing The Power To Change
Pacific Gas and Electric Company must ensure that each of their millions of customers are being taken care of each and every day.  And they need to make sure the tools to do that are usable and accessible.

The Challenge
Pacific Gas & Electric supports California students with a variety of scholarships from their diverse Employee Resource Groups. The 10 programs cover thousands of students, parents, educators and volunteers. In 2012, they identified the need for a comprehensive, feature-rich system to manage this process.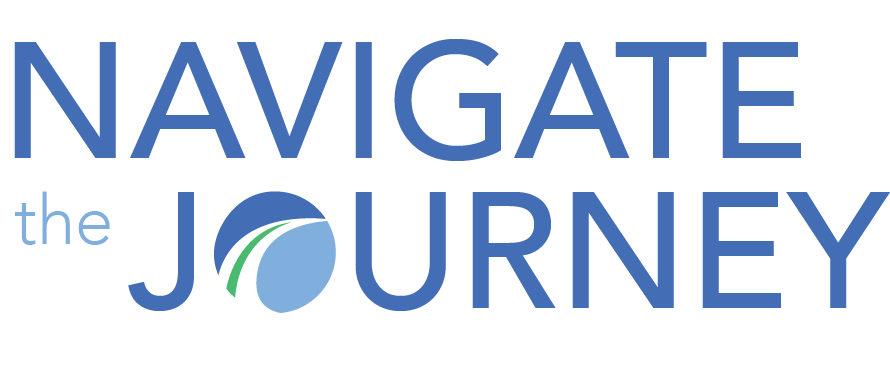 Digital Representation To Digital Partners
With a primary focus on digital agencies, Navigate the Journey works to strengthen teams, companies and leaders to keep them focused on their future success.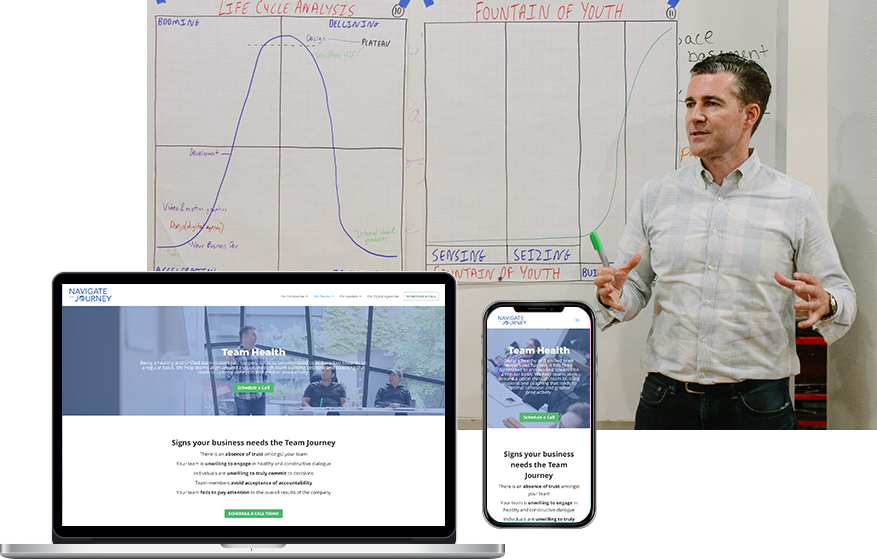 The Challenge
Navigate The Journey had the unique task of presenting complex training methods on a digital platform to digital agencies that not only worked in the digital space, but also were aware of how to maximize digital offerings.

The Solution
Using the WordPress platform eResources helped create a dynamic site that was easy to update and clearly displayed the vision of the Navigate the Journey.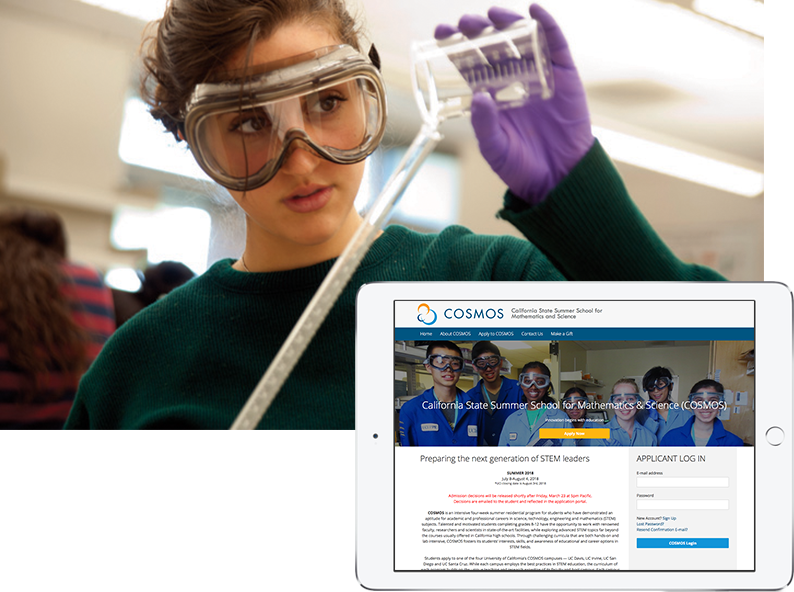 Inspiring the next generation
COSMOS is the University of California's initiative to connect high school students to STEM fields.  This project is a multi-campus effort that works with parents, students and educators to inspire prospective scientists, engineers and mathematicians.

The Challenge
With the challenge of multiple campuses working on multiple systems, COSMOS knew they needed to move to a digital application system to replace their paper applications.  In addition to having multiple steps and processes, there was an added complexity built into centralizing the reporting process to track success and impact.

The Solution
eResources worked with the University of California to create a stored data system that tracks and monitors students as they go through the application system.  Along with internal accountability measures parents can also easily log on and track their students progress through the application process.  The COSMOS project now has unform reporting and communication across multiple campuses and programs.
Ready to get going on your next project?