Efficiently deliver scholarships to thousands
In-depth understanding of online application systems helped transform the speed and efficiency of scholarship delivery
THE CHALLENGE
Empower employees to support California students through a scholarship program.
__________
Pacific Gas & Electric supports California students with a variety of scholarships from their diverse Employee Resource Groups, or ERG's. Through these resource groups, employees are able to support and encourage the next generation through ten scholarship programs.
Each ERG had a specific scholarship, therefore a different eligibility requirement. The review processes and application scoring also changed depending on the ERG.
The ten programs cover thousands of students, parents, educators, and volunteers. 
In 2012, they identified the need for a comprehensive, feature-rich system to manage this process. 

THE SOLUTION
Design an application system with purpose
__________
The Orchestrate Application Management System provided the ideal turnkey platform for PG&E.
eResources created a multi-step application, that allowed applicants the ability to apply for any of the scholarships through one reactive portal. This system allows for the robust and unique review process to be maintained within the same system.
Our team also took a proactive stance in coordinating, communicating, and training staff in the use of the application portal. 
With responsive support throughout the cycle, PG&E has provided thousands of scholarships and millions of dollars of awards to college-bound students.

Pacific Gas and Electric Company must ensure that each of their millions of customers are being taken care of each and every day.  And they need to make sure the tools to do that are usable and accessible.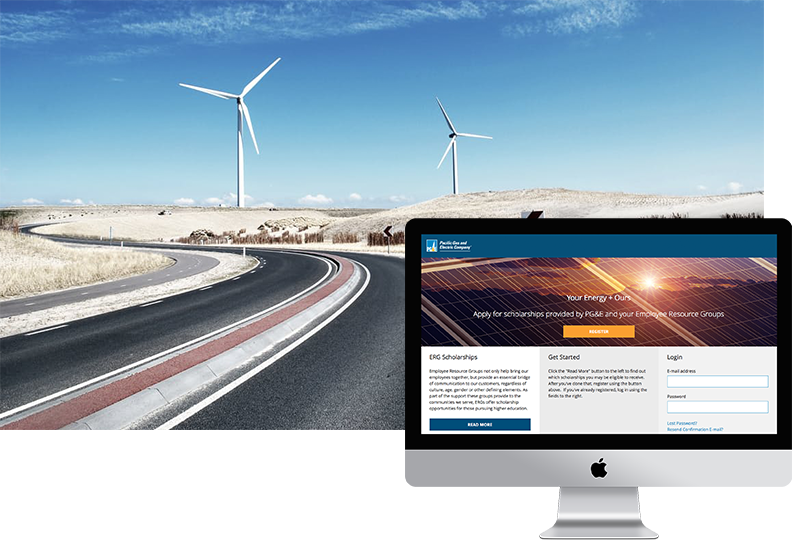 THE RESULTS
Empowering Education
__________
PG&E's STEM scholarship program aims to build a better California. Just last year, their employee Resource Groups awarded more than 200 scholarships. The scholarships awarded to these students ranged from $1,000 to $10,000.